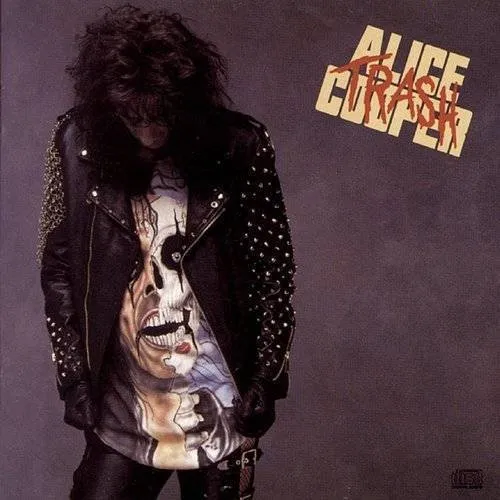 Details

Format: CD
Label: SONY
Catalog: EK-45137
Rel. Date: 07/12/1989
UPC:

074644513721
Trash
Artist:
Alice Cooper
Format:
CD
New:
Available In Store
Used:
Available In Store
Wish
Formats and Editions
Reviews:
''Trash'' is a studio album released by heavy metal singer Alice Cooper in 1989.
The album featured "Poison", Cooper's first top ten hit since his single "You And Me" in 1977. After Alice's return to the music industry in 1986 with the successful tour "The Nightmare Returns", Cooper had sought assistance from Desmond Child to create a comeback album. ''Trash'' became one of Cooper's biggest albums, accompanied by music videos for "Poison", "Bed of Nails", "House of Fire", and "Only My Heart Talkin'". A successful year-long worldwide concert tour in support of the album was documented in the home video release ''Alice Cooper Trashes The World''. Additionally, much of the album conveys a sexual theme.
The album features many guest performances including Jon Bon Jovi, Stiv Bators, Steven Tyler, as well as guitarist Kane Roberts, who left Cooper's band in 1988. Songwriting contributions were also made by Joan Jett, Diane Warren, Jon Bon Jovi, and Richie Sambora. - Wikipedia
back to top