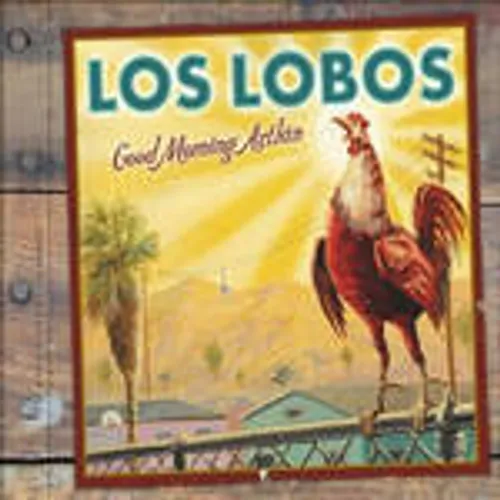 Details

Format: CD
Label: FONTANA MAMMOTH
Catalog: 165518
Rel. Date: 06/04/2002
UPC:

720616551825
Good Morning Aztlan
Artist:
Los Lobos
Format:
CD
New:
Available In Store
Used:
Available In Store
Wish
Formats and Editions
Reviews:
When Los Lobos began playing clubs in Los Angeles during the post-punk music boom,the term "roots rock" hadn't been coined, but along with theircompadres The Blasters, the Lobos put the genre on the map. When they startedplaying in the mid-70s, they looked like four Mexican hippies (sax player SteveBerlin joined up just before they got their record deal), but their mix of blues,rock, rockabilly and Mexican folk introduced punks and new wavers to Latin music,years before Ricky Martin, Jennifer Lopez and the so-called Latin Wave. Twenty-fiveyears later they're still going strong, and despite three Grammy wins, andsuccessful side projects like Los Super Seven that featured band members collaboratingwith stars like Susana Baca and Caetano Veloso, they still operate pretty muchoutside the music business mainstream.

Los Lobos kick off their 25th year as a band with one of the strongest, most eclecticalbums they've ever cut. Winners include the Stax/Volt soul of "Heartsof Stone," driven by plenty of wailing Albert King-style guitar, "TheBig Ranch" a down home ballad that sounds like a long lost out-take fromThe Band's second self-titled album, "Tony and Maria" a poignantbare bones acoustic track that details the tribulations of migrant workers, "MariaChristina" which combines cumbia-a syncopated reggae-like rhythm fromColombia-with gritty East L.A. funk, and the title track, a big bad sliceof grunge-drenched rockabilly that sums up every 20th century pop music trendfrom the '50s to the '90s.
back to top